Apartment Homes
PRAXM Management LLC » Find Your Home
If you want your next home to be in a luxury community with pet-friendly apartment rentals, explore our locations throughout the midwest. Our professional onsite team members are ready to service you.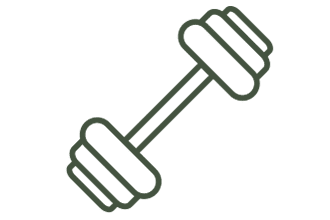 State-of-the-art Fitness Centers
Take advantage of our state-of-the-art fitness centers within each community to meet your fitness goals.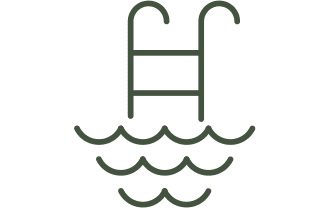 Resort-Style Pools
You can't help but feel like a movie star as you step onto the luxurious tanning decks at one of our resort-style pools. The sun glistens off beautifully landscaped gardens, creating an ideal setting for spending time with friends or loved ones in your new apartment home.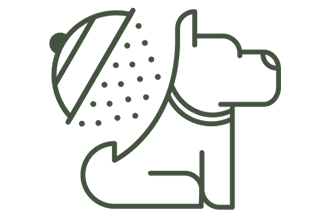 Pet Spa
Use designated pet spas at each of our communities to clean your pets and keep your furry friends squeaky clean without clogging your drains!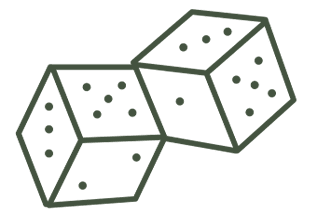 Get Your Game On
Host game night in the comfort of your own surroundings. Our game lounges provide all the necessities for an evening of friendly competition.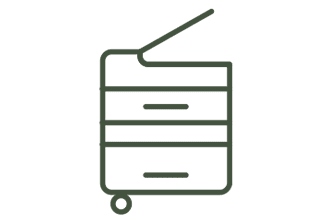 Work Remote
Working from home can be chaotic if you lack the necessary facilities. Our extensive co-working spaces, business centers, conference & huddle rooms are fully-equipped for remote workers. We offer USB outlets and complimentary Wi-Fi access throughout our amenity centers to help you pick the best working-from-home spot.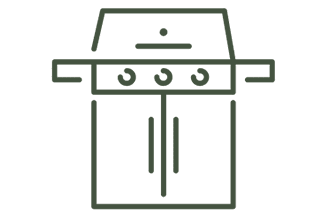 Outdoor Dining & Entertaining
Our outdoor lounges are perfect spaces for entertaining your guests and throwing a fun cookout. These are the best locations for outdoor fun with family and friends. 
Flats at Springhurst Apartments, like your favorite luxury resort, offer the most up-to-date amenities to enhance your lifestyle. The Flats provide unrivaled amenities in Louisville, from the saltwater swimming pool and sundeck to the indoor pet spa and expansive pet playground. Extensive commercial-quality fitness experiences are among the wellness features. The Flat's clubroom features a cutting-edge multi-source video wall, a gaming room with a pool table, dart lanes, shuffleboard, and plenty of space to entertain friends or interact with neighbors. A Maker's Room is a play area for craft and do-it-yourself enthusiasts. The grilling courtyard serves as an outdoor gathering place. The Flats offer convenient amenities and the pleasures of parking your car in our garage. It is the location to be.
Some say we're a little "extra" with our saltwater pool, on-demand fitness classes, and private art garden. They are not mistaken. Crossroads Westside is all about having a good time. We've created a community inspired by our location – the historic Crossroads neighborhood – and you'll find vibrant colors, art pieces, and innovative design elements in our common areas that capture the creative spirit of the area. We're posh while remaining unapologetically edgy. Because living in luxury should be enjoyable. Allow Crossroads Westside to demonstrate what luxury urban living should be like – a perfect balance of fun and functionality.
The Ascent has several sizes and styles of furnished apartments available in Plainfield, Indiana. From 1- to 3-bedroom apartments, we have every amenity you need to feel at home. For added convenience, select apartment homes come with garages. Our kitchens are equipped with beautiful granite countertops and stainless steel appliances. Living areas feature sleek plank flooring and modern fixtures. Take your apartment living experience to the next level at Ascent. 
Treadway at New Trails Apartments is a brand new community offering luxurious apartments for rent in Gardner, KS. Community amenities include meeting rooms, a pool with a sun deck, a fenced dog park, scattered barbecue sites, a full-size bocce ball court, walking trails, and frisbee golf! Living in a luxurious apartment in Gardner have never been easier or more enjoyable. Contact us today to schedule a tour of your new home at Treadway at New Trails Apartments!
Aria Zionsville
Apartments
Aria Apartments, located in Indianapolis' Northwest suburban neighborhood, offers residents of Zionsville and Carmel the most up-to-date apartment amenities and services to enhance their living experience. An expansive commercial-grade state-of-the-art fitness center, dedicated group fitness & yoga studios for individuals, and group's on-demand fitness experiences are among the Health & Wellness features. Bike storage is available for those who enjoy exploring the adventurous trails in Zionsville or pedaling over to The Village. Residents have access to a luxurious clubhouse and event venue space 24 hours a day, seven days a week. We are now accepting waitlist applications for future move-ins!
At Elevate 114, our goal is to make our residents feel like they're coming home to luxury. We offer high-end residential apartments anchored in the heart of downtown Lee's Summit. Our apartments utilize design elements that echo the neighborhood's architectural style, bringing a unique aesthetic to the Elevate 114 community. With our new and outstanding amenities and comfortable and spacious living spaces, you'll live like you're on top of the world. Live it up at Elevate 114!
At The Otis at Fort Ben, we are setting a new standard for urban living. We offer high-end luxury apartments for rent near Downtown Indianapolis, Indiana—one of the country's most desirable neighborhoods. Our brand new one-, two-, & three-bedroom luxury apartments near Downtown Indianapolis feature stunning views and modern design, from the spacious private balconies to the designer kitchens. When residents choose our luxury apartments, they're getting a remarkable living space, along with exceptional amenities, modern conveniences, and exceptional, engaging experiences.
Nexus Apartments is the newest, most sophisticated apartment community in Noblesville, Indiana. We offer a variety of top-notch amenities and features to accommodate any lifestyle. Minutes from US-31, you will have access to all that downtown Noblesville has to offer without having to drive through traffic. Our apartments are just minutes away from the Midland Trace Trail and Federal Hill Commons Park & Nature Center for outdoor enthusiasts! Our elevated community is designed for those who want something a little more than what's offered at your average apartment community.
Where Life Comes Together! One of our newest pursuits is a multifamily housing project located just minutes away from the University of Kentucky and the surrounding beautiful downtown Lexington. Commencing construction in 2021, the first homes will be available in 2022.
The Steadman is a luxury apartment community that delivers resort-style urban living — and all the comforts of home. With an architectural aesthetic inspired by Frank Lloyd Wright and spaces elevated by high-end finishes and timeless design, The Steadman invites residents to escape to a refined yet classically comfortable residential retreat close to Carmel's vibrant dining, shopping, and entertainment scene. Spacious floor plans, finely appointed interiors, and unmatched property amenities are the cornerstones of The Steadman's upscale yet easy living experience.
With resort-style amenities and nearby dining, shopping, and entertainment that will keep you close to home, and an adjacent trail system that invites you to wander, Alto delivers life in perfect harmony.
VITRA is a one-of-a-kind property that offers a 12-story tower with unparalleled urban living environments combined with all the conveniences of suburban living. Our apartments are perfectly positioned to help you realize your metropolitan dreams while maintaining a sense of calm and tranquility – all within one building. Our unparalleled amenities offer room service, valet, and more, providing the ultimate experience in luxe living. We've also designed a range of community spaces for you to enjoy, including our garden terrace, lounge, media room, and fitness center – all meticulously crafted to help you relax and unwind after a long day. We offer several floor plans, including one and two-bedroom options, with sizes ranging from 500 to 1,200 square feet. Each apartment floor plan is enhanced with top-of-the-line interior features and unique layouts.
Welcoming Residents 2023!
Get the best urban living experience on Elevator Hill, Indianapolis. Gathyr is a stylish apartment community designed with a Scandinavian-inspired aesthetic, featuring an open, airy feel. With meticulous attention to detail, we aim to create a welcoming environment for our residents.
Whether you're seeking the simplicity of space or the comfort of community, Gathyr is the place to gather and find joy.